APAC's Compliance and Regulatory Landscape: Key Themes and Trends to Keep You Updated and Informed

APAC's Compliance and Regulatory Landscape: Key Themes and Trends to Keep You Updated and Informed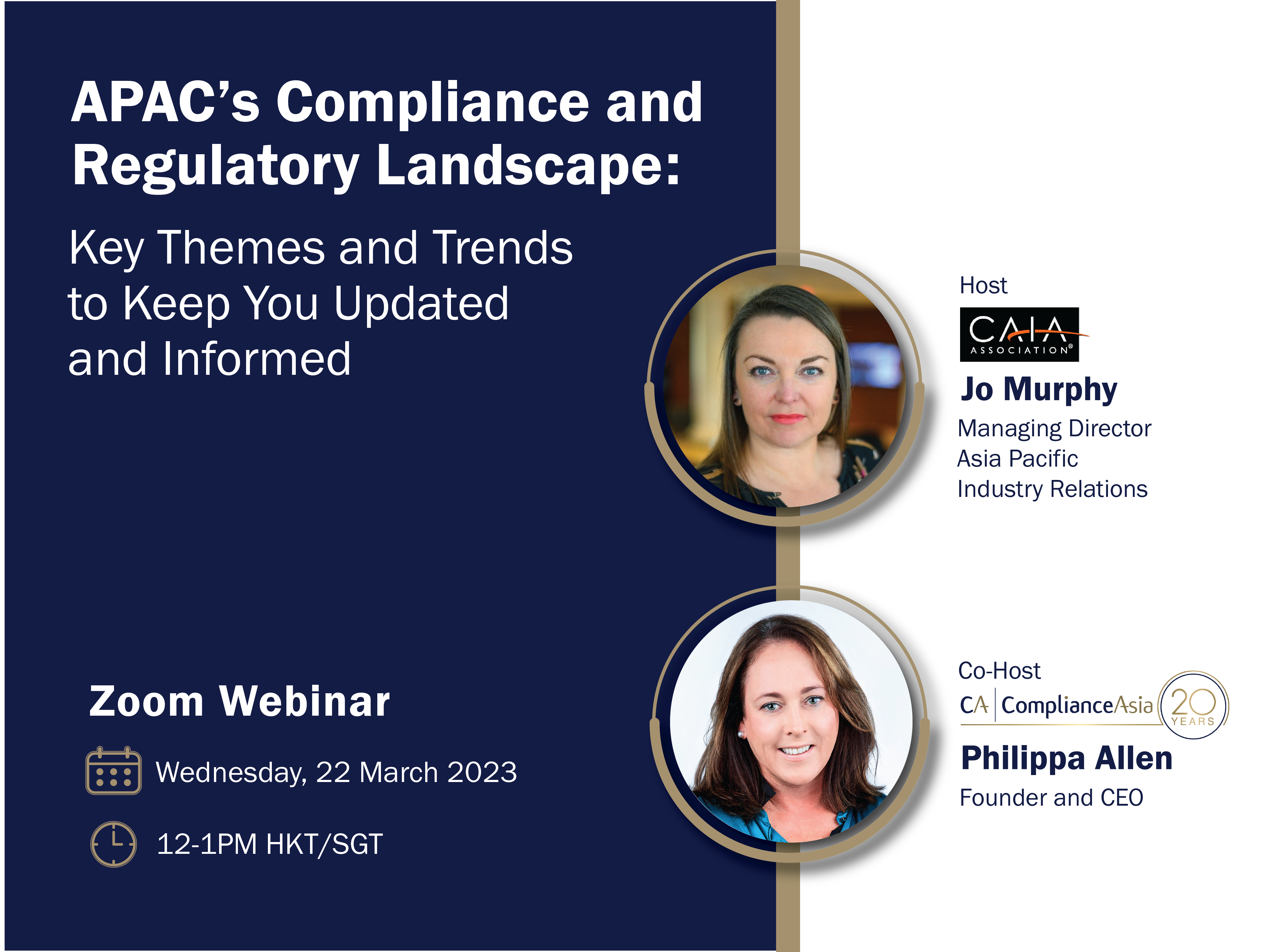 APAC's Compliance and Regulatory Landscape continues to evolve. What changes are to come, and how will these impact organisations and professionals in financial services?

Join us at the webinar on Wednesday 22 March, 12-1pm HKT/SGT to find out more. Co-hosted with Joanne Murphy of CAIA association, Philippa Allen, ComplianceAsia's Founder and CEO will share the latest regulatory updates, recent enforcement trends, developments in cybersecurity, AML, and what's likely ahead.

Register now by clicking here. https://lnkd.in/gdSfBemE

For more information or questions, please visit www.complianceasia.com or contact us at communications@complianceasia.com.