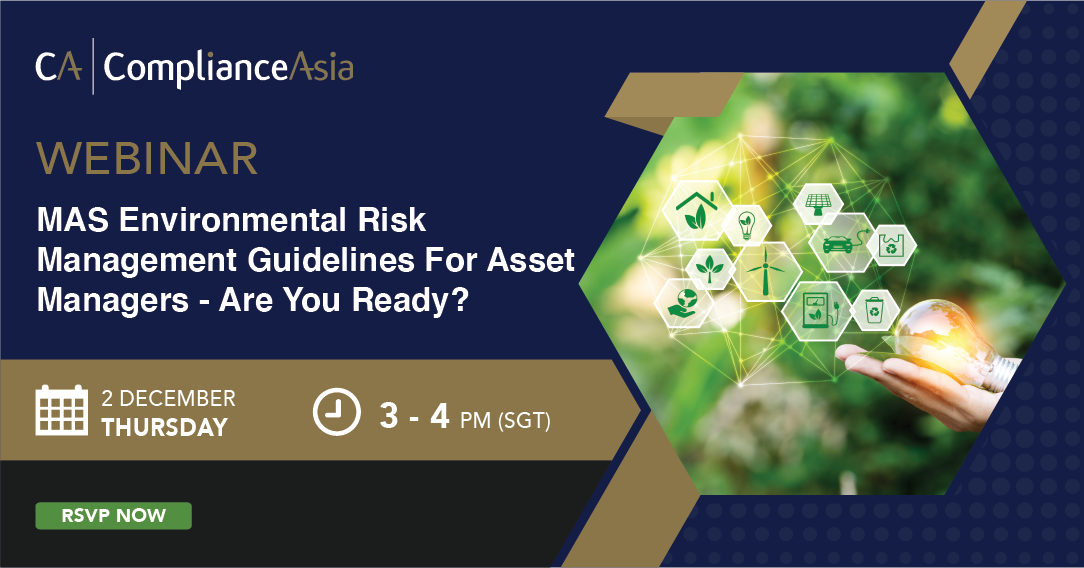 MAS published its Environmental Risk Management Guidelines for Asset Managers ("ENRM Guidelines") in December 2020. Join Phillipa Allen, CEO and Lachlan Chubb, Regional Head of Regulatory Advisory and Projects from ComplianceAsia as they guide you through practical ways to implement an ERM framework in line with MAS expectations for fund managers.

Trinnie So, Director, Compliance and Government & Public Affairs – Asia from Ontario Teachers' Pension Plan (Canada's largest single-profession pension plan with $221.2 billion in net assets) will also share her insights on how these compliance standards are aligning internationally and to LPs' expectations like OTPP's, as well as any issues/challenges.

TOPICS:
- How to undertake initial scoping of the applicability of the ENRM Guidelines to your operations
- Key points for a gap analysis of existing ESG policies or procedures
- How to design a governance framework for ESG in conjunction with IAC rules
- What is the role of compliance and other control functions in implementing an ESG framework
- Appropriate internal reporting and escalation channels
- Measuring compliance with the guidelines and creating audit trails
- Handling auditors' questions
- Leading ESG training
Spaces are limited. To secure your spot please RSVP to communications@complianceasia.com or click here by Wednesday 1st December 2021.